2023 has already proven to be so exciting but no matter how busy we are, we are focusing this year on our team – exploring, inspiring, and creating! We've started a series of workshops that will hopefully provide an insight into every element of delivering events, no matter what department the team is in.
Creative Learning
Last Friday our amazing and long-time industry partners, Cherubs Floral Design, hosted an educational, fun and immersive table scaping and floristry training day for us and proved that training doesn't always have to be boring and behind a desk!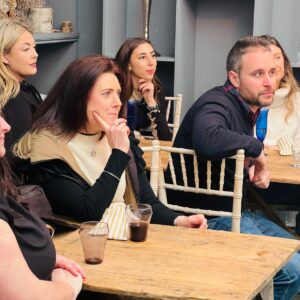 The session really encouraged us to see the importance of getting stuck in and thinking creatively in any situation! Here is what we had to do:
Session 1 – The Art of Table-Scaping
Firstly, we were grouped into three teams and given our theme for our tablescapes – Reading Jail, Oscar Wilde and Banksy. Given just an hour, we had to work together in our teams to produce a fully set table, going all out to impress the client. There were challenges along the way including set budgets, changes in timings and the brief, but our team pulled it out the bag with the final results.
We learnt to think outside the box when given a brief and theme, to always bring extra materials and that requirements are ever-changing.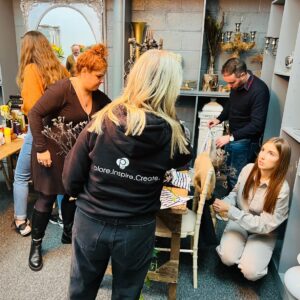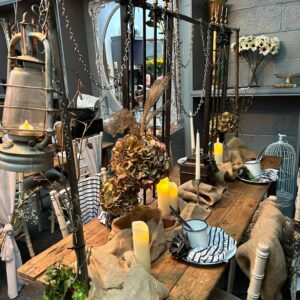 Session 2 – The Power of Flowers
Cherubs then taught us the art of creating flower displays, demonstrating how they can transform any table or event space. Although Cherubs made it look a lot easier than it was, our team got stuck in and created their very own beautiful flower arrangements to take home!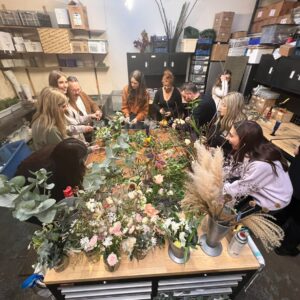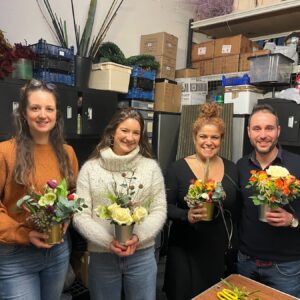 Overall, the team had an amazing afternoon and learnt how to work together to overcome any floral emergency we might face on site!